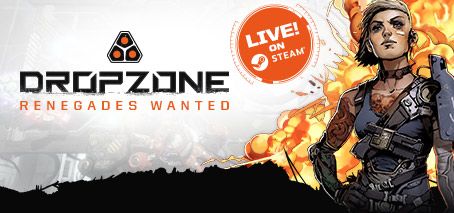 At Gameforge there's nothing we love more than games – and now our latest passion has landed: Dropzone!
This game is the perfect blend of adrenaline and strategy, of MOBA and RTS, of cerebral tactics and blistering action… and it's available on Steam right now!
Head over to Steam today and check it out for yourself!
Watch the trailer:



Your Exclusive Gift

As a Gameforge player, we have a special welcome gift for you: a coupon for a Vision Tower Customization available directly in the game. Simply enter the code 'GameforgeEarlyAccess' via the in-game shop to receive it!

Dropzone Now Live on Twitc
Today, 15th February, our big Dropzone Twitch Marathon starts to celebrate the launch. Click here to check out the fun or join in yourself!